Updated: 4/7/19
Plobal is a white-label mobile app development and launch tool for digitally native vertical brands that combines an easy to use technology with a team of dedicated service managers to ensure each customer of theirs is able to launch and drive more revenue through their branded iOS and Android apps.
Who is this for? Shopify and Shopify Plus stores with a proven business model that want to increase their mobile conversion rate and build loyalty with prospects and customers.
Who is this not for? New stores. Stores where your customers only buy once. Stores that don't yet have a loyalty program (set that up first).
The Secret Sauce: Drag and drop builder. Managed services team to help you with any custom development. Hundreds of hours saved from do-it-yourself mobile app creation. Integrates with great mobile app analytics tool, Clevertap, and leading AI product recommendation engine Limespot.
Downers: If you have custom product features, custom site work, custom upsell funnels, etc., it could be difficult to get that duplicated within the mobile app experience. They have dedicated managers that will do custom development work for you, for free, if you're on a higher tier plans.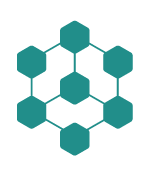 Category
Mobile App Creator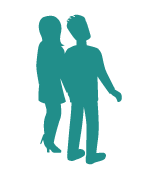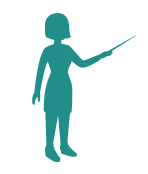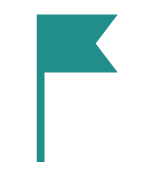 Starter
Power
Enterprise

AI Product Recommendations
Start-Up
Growing
Power

1,000 Participants ($.039 per)

3,000 Participants ($.026 per)

25,000 Participants ($.01 per)

Remove Viral Loops branding
Start-Up
Growing
Power

1,000 Participants ($.034 per)

3,000 Participants ($.023 per)

25,000 Participants ($.008 per)

Remove Viral Loops branding


How Will This Work With My Store?
What metrics will this help me improve?
Plobals main metric is mobile conversion rate, which they predict can go up as much as 300% when you start using your branded mobile app for traffic and conversion, instead of your mobile website.
Other metrics to track:
Lifetime value.

Repeat purchases.

Referrals
Ancillary benefits: You've got a new marketing channel: Mobile push notifications. Use this for exclusive campaigns and discounts, drive loyalty, win.
Ancillary costs: You have a new marketing channel... That means more work, cross-channel communication and attribution, changes in how you track and report on your efforts.
Why did they create Plobal?
Plobal was created by a mobile development agency that realized they could productize their service and save Shopify store's thousands of dollars in custom development.
1. Integrate Plobal into your Shopify store.
2. Setup your branding and global variables, build your homepage, menu's, etc.
3. Submit your app for review by iOS and Android.
4. Promote your new apps through on-site banners, ads, email and other marketing campagins, etc.
5. Send mobile push notifications and create custom loyalty programs for your app users.
6. Monitor results and conversion rates to understand the value of a mobile app. Continue to optimize and promote the channel.
Deciding to invest in a mobile app is best for a relatively established brand - a "digitally native vertical brand" or DNVB - which cares about keeping customers for life, increasing retention rates and lifetime value, and providing a differentiated experience.
Given that Plobal is more of the enterprise solution over Tapcart, you should be more apt to go with them if you have custom tools or integrations, a complicated tech stack, or if you have a larger brand and solid traffic, but also need the managed services on top of the tech.
Smaller brands can absolutely go with Plobal, but something tells me the pricing will be a little bit more suitable at Tapcart. It just depends on your needs.
When should you not use it?
This certainly shouldn't be a focus if you're a small store.
If you don't get repeat purchases.
If you don't have a brand.
If you aren't doing a lot of sales on mobile already.
And if you don't have the time to adjust your marketing strategy to fit the mobile app in.
Who will use and manage Plobal?
You will want a marketer and designer to work side by side with design of the app. Plobal can help you with any custom development that may be required based on your stack / configuration.
Expect to monitor campaigns and results monthly, if not weekly.
Where does Plobal fit in to my overall tech stack?
Plobal comes later on in your stack, for more established stores. You should already have a loyalty program, working advertising strategy. Proven sales and traction. And you should know what sales or promotions work for your audience and how to incentivize them appropriately to get them using the app.
---