All the Best Upcoming Ecommerce Events for 2020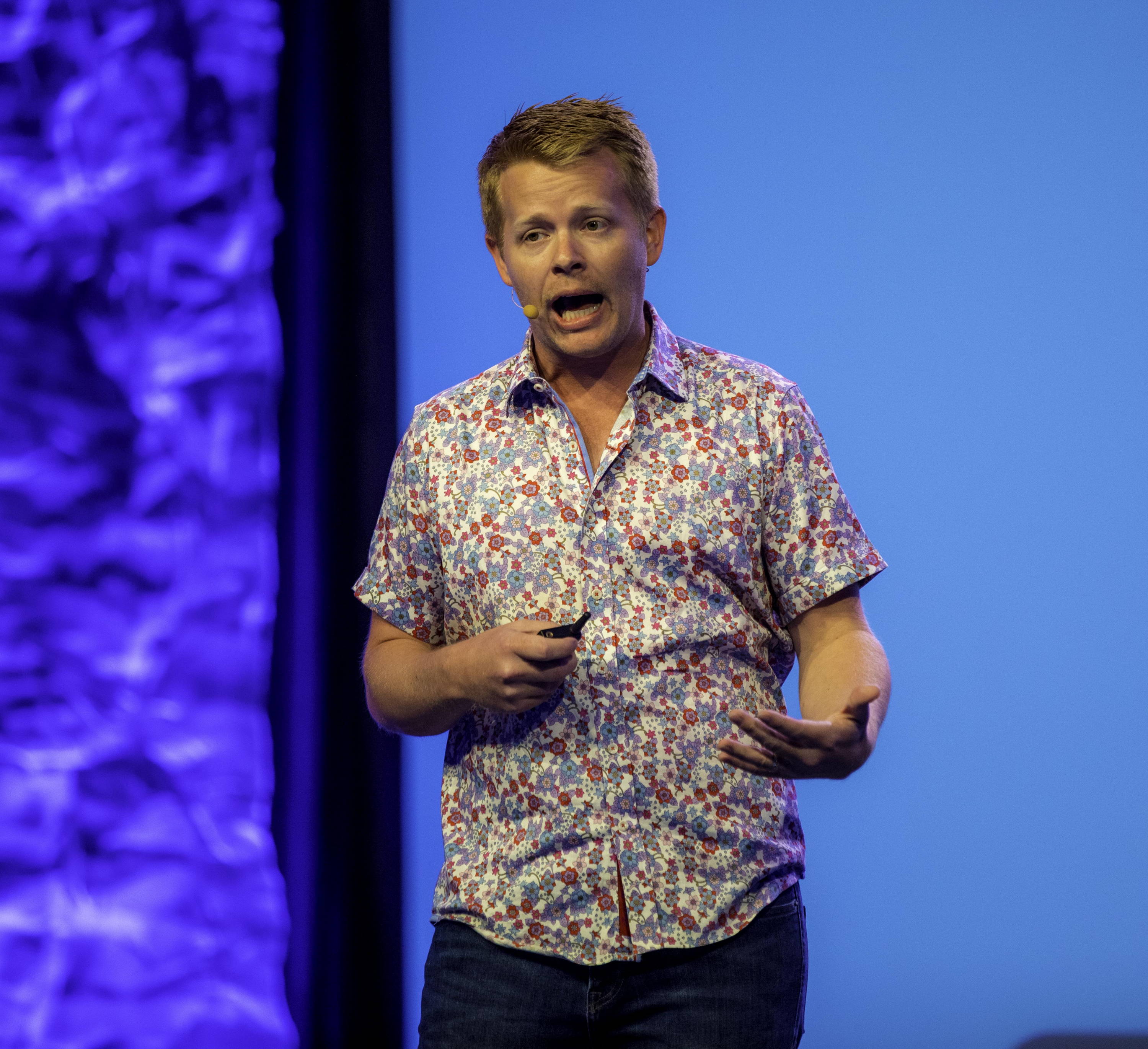 Derric Haynie (me) speaking at Conversations Conference 2019
I've been studying and collecting a list of all of the Ecommerce events in the industry for quite some time...
Whether it's for attending, speaking, or sponsoring, these events can help you grow your Ecommerce store, drive new leads for your Ecommerce tech company or agency, or help you grow your personal brand.
I'm not going to rank any of these events, but I will note the ones I've heard of and any thoughts on size, type of audience it is for, etc.
Have an event that you'd like to add to the list? Contact us.
But first...
The 4 Different Types of Ecommerce Events
Not all events are created equal...
Some are meant to motivate, some to educate you, and others might be designed pretty much to just sell you something...
Here are some things to know about Ecommerce events:
1. "Sponsored" Events. Typically, if it's hosted by a software vendor (Klaviyo, ManyChat, Zendesk) it will keep the theme of "buy our software" throughout the event. This isn't necessarily bad, and doesn't mean their events aren't good events... But it is what it is, a tech company putting on an event to gain/maintain thought leadership and drive acquisition and retention. Very rarely have I seen companies be able to overcome this... Inbound comes to mind as an example where it wasn't overpowered by the host company, Hubspot.
2. Entrepreneur events. If the event is hosted by some sort of famous entrepreneur then it will likely end in an upsell to a mastermind course, private community, or some other high-pressure sales pitch. Again, this isn't necessarily bad, it just is what it is.
3. Industry-leading events. These are the best of the best events, typically ran by larger events companies that have been doing it for years. Their goal is to provide value (and of course make good money through sponsorships and attendance), and keep the audience engaged and coming back. I find these events to typically be the most valauble for CXO's and Ecommerce leadership.
4. Niche events. Examples would be a Customer Experience Summit or Facebook Advertising event. These events are highly tactical and can be very educational for the right team member or manager. They are typically smaller in size, but bring in the best talent on their niche topics.
One other thing worth mentioning is that you could consider a grading scale for events:
A-list events are those that are large, established, and have big budgets and at least a dozen noticeable speakers, sometimes with big name keynotes like Michelle Obama.
B-list events are typically medium-sized and may bring in 1-2 notable speakers as well as lesser known speakers and experts.
C-list events are small in size and low in budget. Typically they have no big names, but a few lightweight speakers and influencers.
Whether A, B, or C, you can get good value out of any size and type of event...
Except for the D's and F's, which I would say are posers to quality events.
These would be ultra-low quality events, where the speakers are really giving mediocre or outdated information, and the organizers are pitching, selling your information to 100 vendors, etc.
We will never list D's and F's on our site.
We will do our best to update this weekly, and keep the events in chronological order.
We host Ecommerce events too...
EcommerceTech hosts 6 completely free virtual summits for mid-market and enterprise Ecommerce teams and executives every year.
We get raving feedback from Ecommerce teams who use these events to stay on top of industry trends and discover the latest tools and tech that could grow their store.
Don't miss the next one.
All Ecommerce Events in the United States and Canada
All Ecommerce Events in Europe
All Ecommerce Events in Asia / Australia
Other Ecommerce Events in North America