Updated: 3/13/19
Viral Loops helps marketers in Ecommerce stores lower cost per acquisition and improve the lifetime value of each customer by incentivizing word-of-mouth marketing in pre-sale and post-sale campaigns.
The beauty of referral marketing is that it compounds growth: For every 1 customer you get, X customers will be referred. Typically X is anywhere from .1 to .5, but if it is over 1, you have a truly viral product.
Who is this for? Early and growing stores with limited time to create more robust campaigns. Anyone that doesn't have a referral program.
Who is this not for? Anyone in a "secretive" industry where customers don't share about the product. If you have no customers, probably wait. If you're enterprise, you could still use it, but may want a full-fledged loyalty tool instead.
The Secret Sauce: Super easy to setup campaigns with pre-made templates that can be launched with only a few minor tweaks. Shopify integration allows for automatic coupon codes.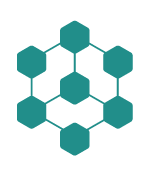 Category
Referral Marketing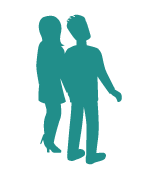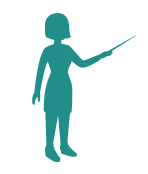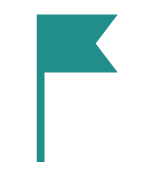 | | | |
| --- | --- | --- |
| Start-Up | Growing | Power |
| | | |
| 1,000 Participants ($.049 per) | 3,000 Participants ($.033 per) | 25,000 Participants ($.012 per) |
| | | Remove Viral Loops branding |
| | | |
| --- | --- | --- |
| Start-Up | Growing | Power |
| | | |
| 1,000 Participants ($.039 per) | 3,000 Participants ($.026 per) | 25,000 Participants ($.01 per) |
| | | Remove Viral Loops branding |
| | | |
| --- | --- | --- |
| Start-Up | Growing | Power |
| | | |
| 1,000 Participants ($.034 per) | 3,000 Participants ($.023 per) | 25,000 Participants ($.008 per) |
| | | Remove Viral Loops branding |





How Will This Work With My Store?
What metrics will this help me improve?
Viral Loops main metric is new referred leads - leads brought in through "word of mouth" and incentivizing your existing customers.
Other metrics to track:
New referred customers.

Discounts redeemed (from campaign).
Ancillary benefits: Expect stronger loyalty from the customers who referred new business, and expect untracked word of mouth customers/sales.
Ancillary costs: You have to fulfill on orders and giveaways used in conjunction of this product. You need to launch email and other marketing campaigns to get a referral campaign off the ground.
Why did they create Viral Loops?
Viral Loops was created originally by a growth marketing agency that needed a better referral marketing solution. In 2016, it branched off into a separate company, run by CEO Savvas Zortikis and CTO Thomas Papaspiros, with the original creator, Theodore Moulos, on the board of directors.
How do I use Viral Loops?
1. Start a free trial.
2. Launch a templated campaign. Either:
Pre-sale campaign: for lead generation and nurturing those passionate about the idea through to sales.
Post-purchase: incentivizing customers to refer new leads and customers in exchange for discounts or products.
3. Integrate with all of your key apps - Shopify, Mailchimp, Zapier, etc.
4. Start plugging in the appropriate discounts and products that will be used in your referral program.
5. Optional. Adjust CSS and brand/style as needed.
6. Launch through:
An on-site widget (similar to a chat widget).
An on-site banner.
A dedicated page (you will always have one of these).
Email collection flows (redirect page, second step, etc.)
Email blast.
Follow up sequences to all email campaigns.
Any other promotional strategies you would typically use.
7. Reporting and Optimization. Track results, look for opportunities to adjust incentivizes and products that may increase referral rate or conversion rate. Improving conversion rate of this type of campaign is extremely valuable and I highly recommend investing time into testing and optimization.
When should I use Viral Loops?
You should absolutely use Viral Loops if you're a solo marketer in an Ecommerce store, or the store owner who is in charge of marketing.
It will save you time, and you need a simple referral program to maximize the value of your other marketing efforts.
You should invest in Viral Loops when you've done at least 100 sales, have a good understanding of your target customer, and know what products of yours will best incentivize referrals and action.
You should use Viral Loops to increase brand loyalty and repeat purchases, while driving "free" word of mouth sales.
When should you not use it?
If you're just starting out and on a tight budget, you could consider holding off on this tool. It is an optimization of a working inbound / sales strategy, not a magic bullet that drives more revenue. That being said, if you can invest in it early on, I would recommend starting "out the gate" with a referral program.
Enterprise customers may find other solutions more suitable, but still could use this product for specific campaigns that their loyalty program doesn't cover. You should not use this tool AND another referral marketing tool; you have to choose one.
If you're in a "secretive" industry where customers don't share about the product (private/intimacy/embarassing products... You know who you are).
Who will use and manage Viral Loops?
You will want a marketer with basic CSS skills (or a small amount of developer time) to setup and launch a campaign within 2-4 hours of work, with 1-4 hours a month of maintenance.
For larger teams, you may have a meeting to discuss the value and implications of launching a referral program, select your referral marketing tool, and then have another meeting to discuss the right discounts and products to use in the campaign. This could involve working with your COO and Head of Ecommerce to discuss changes in margin, integrating inventory management strategies (such as using products that you want to liquidate), and how the referral marketing strategy will effect on-site behavior and experience.
Where does Viral Loops fit in to my overall tech stack?
Viral Loops is used to optimize the pre-sale and post-sale funnels.
If you don't have a working sales funnel, fix that first. You only have so much time in the day.
Once you start getting traction and customers, look for indicators that word of mouth is a viable channel. Things like direct traffic, social comments tagging friends, and email referrals. If you see that, then odds are adding incentives and structure to the channel will increase volume.
Viral Loops can be a first step to a full-fledged loyalty program, or used in conjunction of one.
It doesn't replace your on-site chat tool, even though it has its own widget.
It shouldn't be seen as an email capture tool alone, even though it can increase on-site lead conversion rate (when you use the chat widget or when you showcase the referral program offering).
This tool can increase return on ad spend, but it won't take a bad advertising campaign and turn it into a successful one.
There are ways to use this tool to get user generated content, by making incentives, but this does not substitute for a UGC platform.
This is not an influencer marketing tool, but more of a brand ambassador tool.
---